Uncategorized
Support at school drop off and pick up in the morning. Also, food parcels for those in need.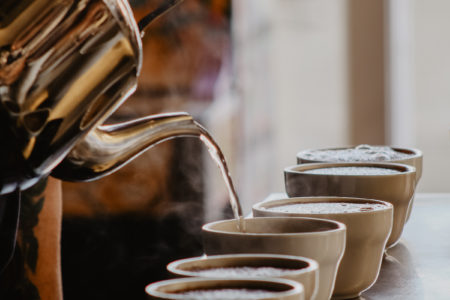 The kettle is on tomorrow from 9-5pm. Come along to Holy Nativity as we try to make sense of the fire at Ash Green.
2020 has been a difficult year with Holy Nativity having to stop many of it's regular activities to keep everyone safe. One of the things that has been really missed around the community is the Elderly and Disabled Lunch Club on Tuesdays. Today, the volunteers at the lunch club finished the surprise delivery of Christmas hampers! Here is what Sue O'Brien says about it. I would like to take this opportunity to thank everyone involved with the little hampers that…

Introducing some new faces to the congregation for the coming year!


Need to know some actions? Check them out here. Video yourself having fun doing actions, out in the sun, kids running around and so on. Get in touch through all of the usual ways to get the footage to me by 7pm on Friday night! And have fun. It's supposed to be fun!
A huge thank you to Val and John.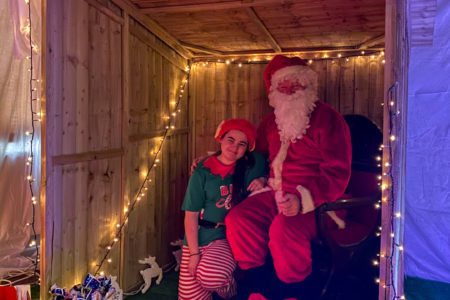 A huge thank you to everyone who made The Christmas Fair happen and to everyone who came along.

This Sunday, Holy Nativity held a Fun Day for the whole community. From face painting to axe throwing there was something for everyone! Throughout the day there were all sorts of fun and games going on. One of the highlights was the adults wheelbarrow race! When my daughter was sad because she had to leave at the end, she announced in the car 'I love my party church. I want to do it again.' It was fantastic to see people…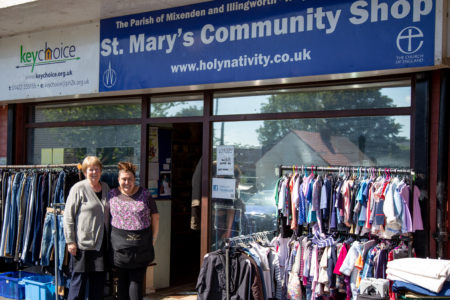 For 16 years, St Mary's Community Shop has served the people of Illingworth as a place of sanctuary and will finally close their doors on the 3rd of July.  In 2002 the council gave the keys to a small shop front on Turner Avenue South to the community at St Mary's Church which later became the Parish of Mixenden and Illingworth.  Pat and Bob Highley with the help of Anne Roberts and Cheryll Earnshaw have volunteered their time each week…