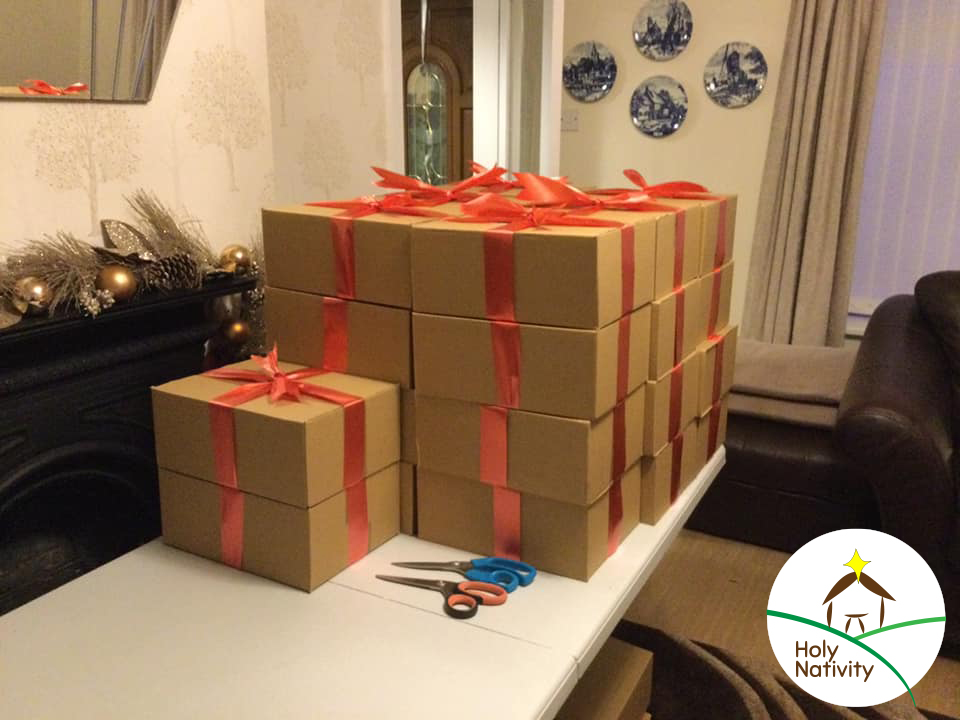 2020 has been a difficult year with Holy Nativity having to stop many of it's regular activities to keep everyone safe. One of the things that has been really missed around the community is the Elderly and Disabled Lunch Club on Tuesdays. Today, the volunteers at the lunch club finished the surprise delivery of Christmas hampers! Here is what Sue O'Brien says about it.
I would like to take this opportunity to thank everyone involved with the little hampers that we are giving to our lunch club members. I would like to thank Morrisons and especially Julie Baimbridge for arranging a discount on the items purchased by myself and the donations provided; Maureen, for making the boxes and helping to pack them with Amy and Terrie; Val, for writing the cards; and Mick and John, for delivering some of the boxes.

What a fantastic team effort it has been, I just hope we don't miss anyone out! Thanking you all and looking forward to next year when we will hopefully be back in church. I hope everyone has a good Christmas, God Bless.

Sue X
Well done everyone!