What a day we had as we battled against the elements and won! With a shaky looking weather forecast we got into the minibus with our waterproofs and headed to Scarborough Castle!
With a band of heavily armoured knights in the arena, we picked our sides and started chanting for our champions! The red knight was clearly cheated out of his rightful victory!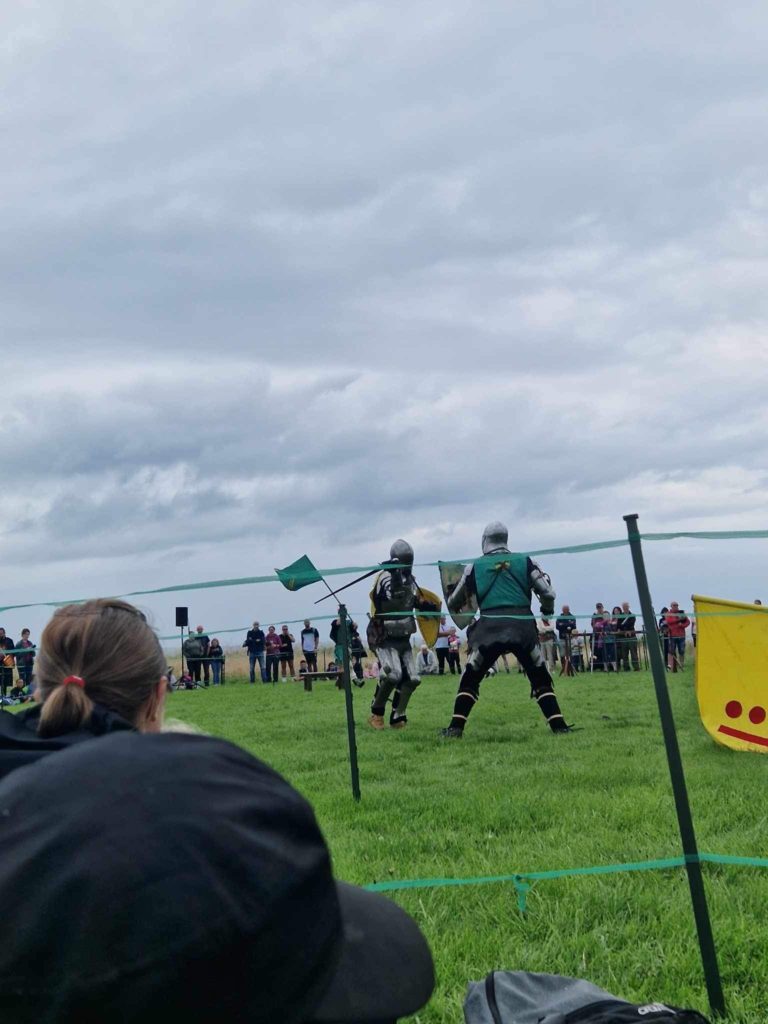 Then we had an appointment to be fitted with our own armour!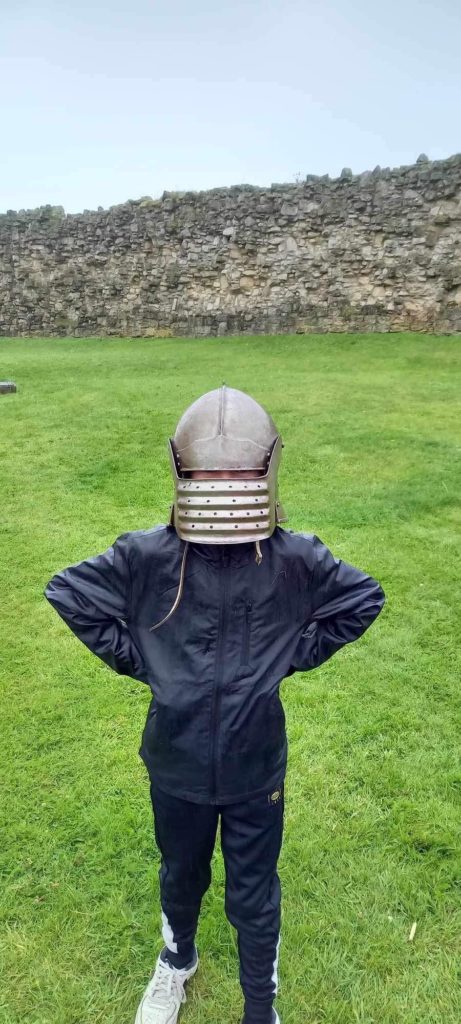 What we weren't quite ready for was the torrential rain. It began as we had lunch and quickly turned into a deluge! As we walked down from the castle, the streets turned into rivers!
Fortunately we were soon back at camp for showers, hot chocolate and chockie biscuits with smiles all round. We beat the elements!!