On Wednesday, Holy Nativity was once again filled with 5-11 year olds having fun, playing games and baking cakes!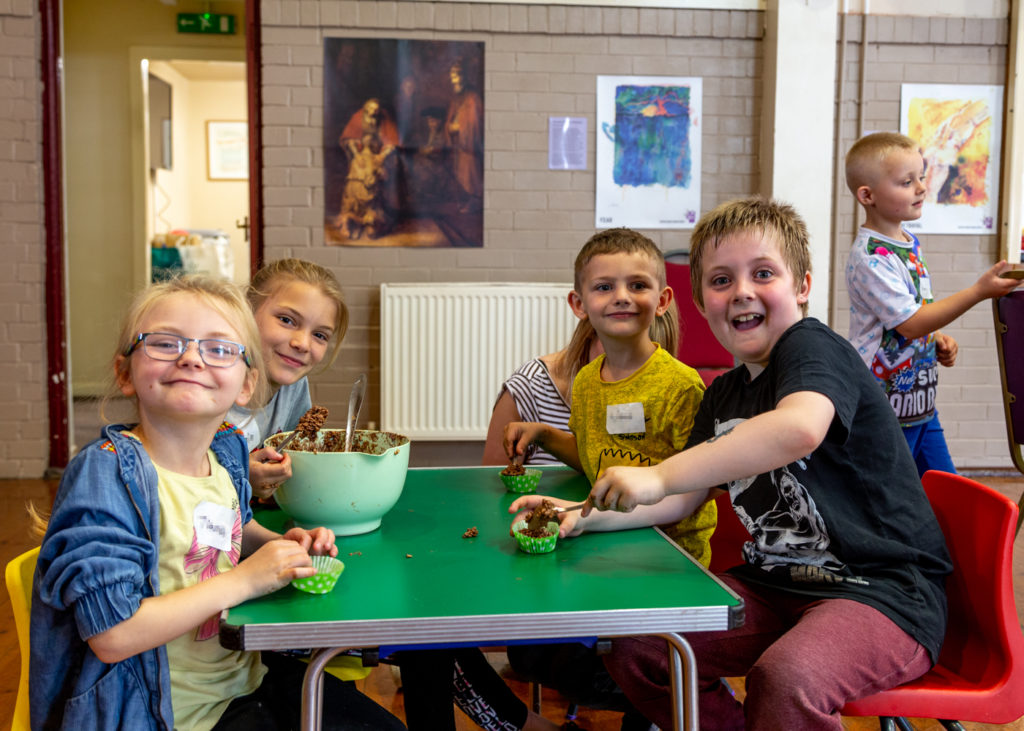 With the current heatwave we had planned to spend the morning doing activities outside in the park. Unfortunately the weather had other ideas with Tuesday night's unexpected thunderstorm!
Not to worry! A quick change of plans saw us making chocolate rice crispy cakes in the shape of moses baskets!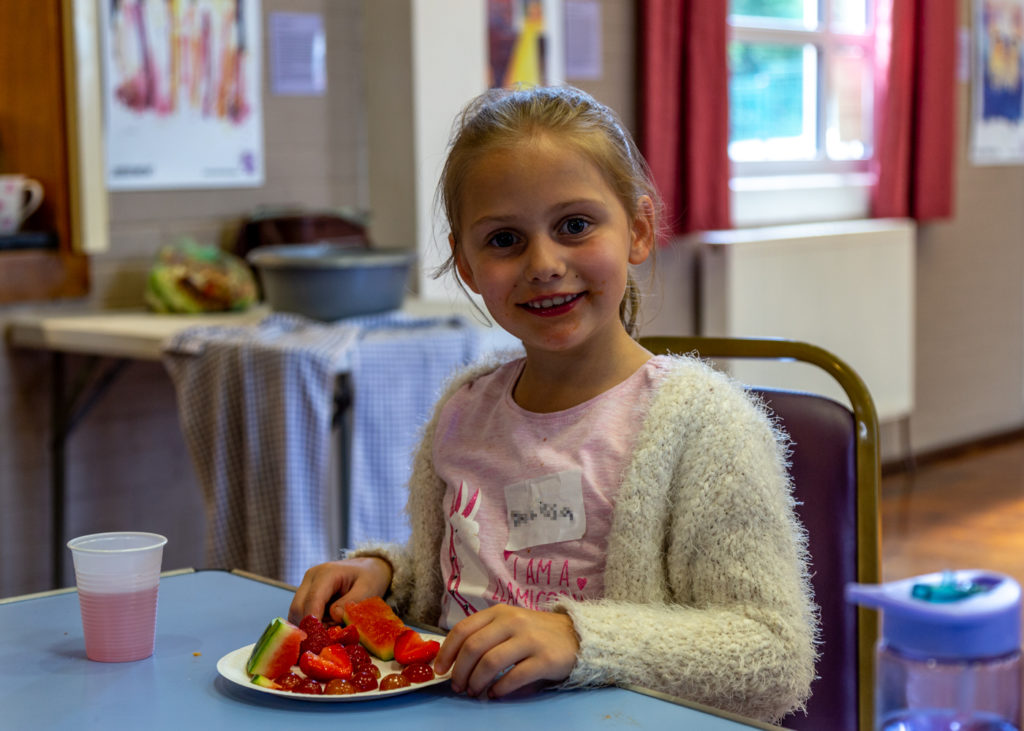 One of the great things about Sparks is eating together! It always amazes us how much fruit, veg and fresh salad we get through! The kids of north Halifax just can't get enough watermelon!

We are really looking forward to next week when we have some great craft activities to do!
"Sparks" is a series of kids activity days for 5-11 year olds. Details can be found here.