This week we have been privileged to have a group of 16 volunteers doing National Citizen Service at Holy Nativity. Following on from the Fun Day in the church park, one group have been looking at the borders, pulling out weeds, cutting back bushes and planting new plants!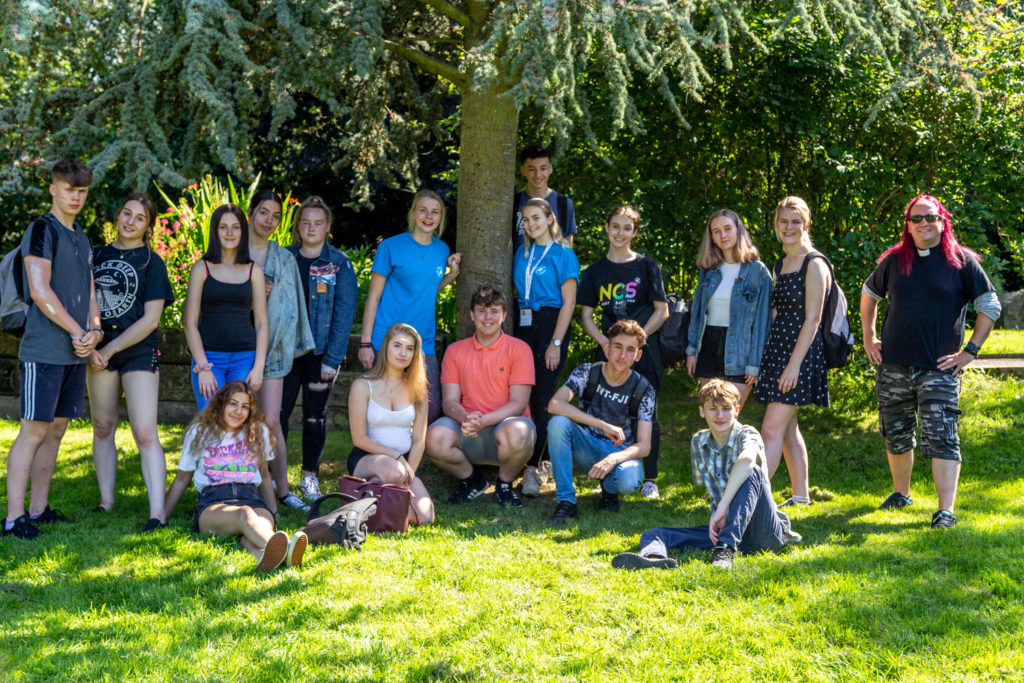 Inside the building, another group have been decorating the entrance hall so that we can create as place that is as welcoming as possible for the whole community.
It has been a real privilege to have NCS with us. It has made a real difference to the way Holy Nativity looks.

Revd Robb
NCS were working with school leavers who were looking for things to do in the long summer holiday before going to college.
It was great to be able to come to Holy Nativity and give something back through volunteering. It was also good for everyone to see what Holy Nativity does in the community.

Bailey