What a busy week we've been having as we prepared for Palm Sunday and Holy Week! Ash Green spent a day looking at how Jesus rode into Jerusalem on a donkey. We waved palm branches and palm crosses around whilst shouting hosanna! Then we cut our own palms out of green paper to make leaved that became these fantastic rad banners to decorate Holy Nativity!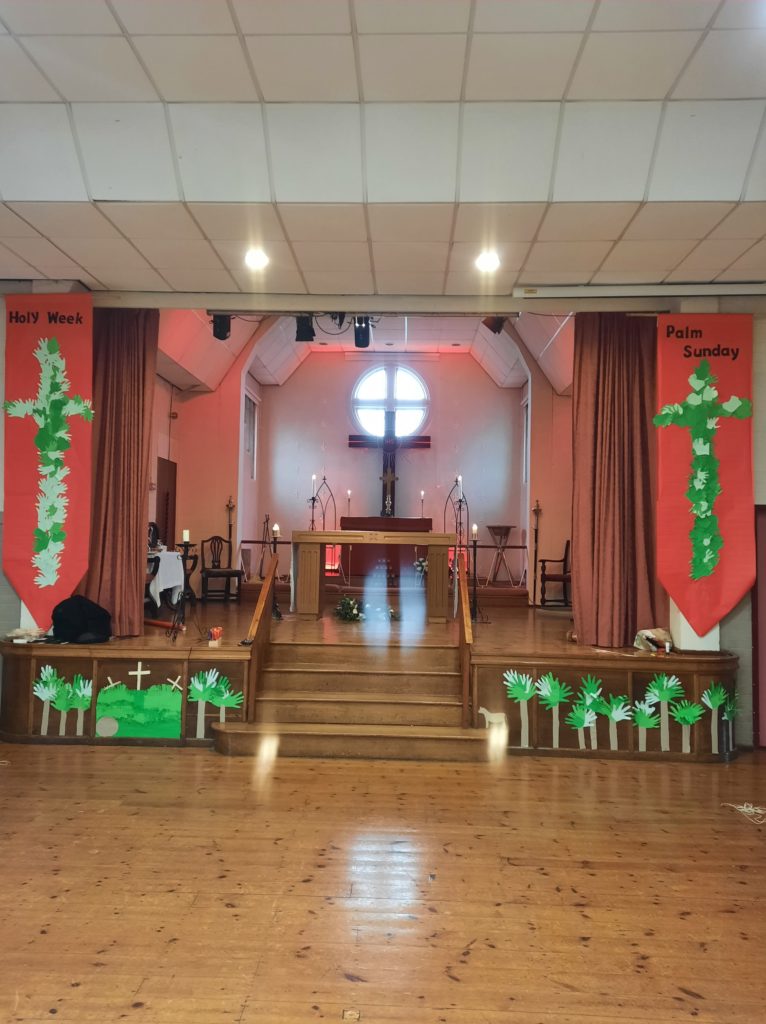 Of course Holy Nativity's youth group helped out with the decoration acros the bottom of the stage underneath the altar. We may have been a bit more interested in making the chocolate nexts though!
Of course this morning we had the Palm Sunday service where we processed around the park singing Hosannah! We had TWO donkey riders heading into Jerusalem this year! What a lot of fun. Everyone has their palm crosses to take home for another year!
Check out all of our upcoming events between now and Easter Day!