This year's posada has been harder to organise and we've not been able to share as many images as we'd like. Every day, Mary and Joseph have been going around our community and last night they stayed with Bethany.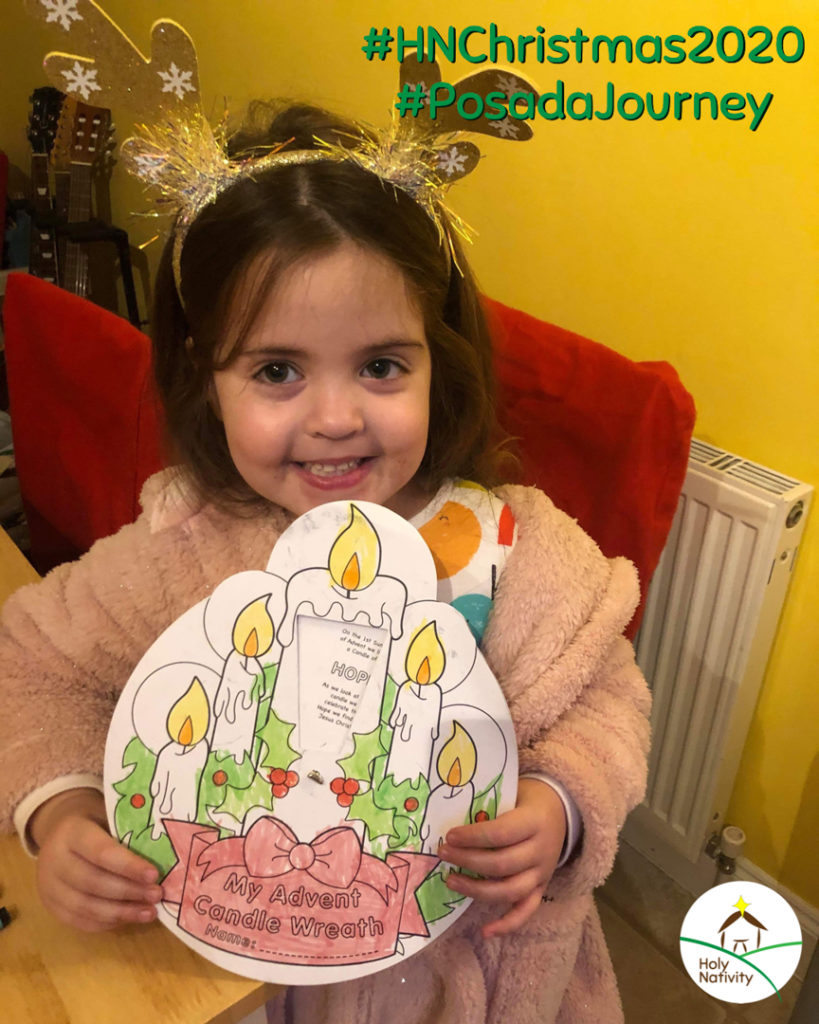 From Mary's diary.
Today we have enjoyed spending time with Bethany and her family. We started the day being greeted by a 'North Pole Breakfast'. So many treats! Joseph wasn't sure that it was the best meal for a pregnant lady but it certainly helped my chocolate cravings!

Following this we loved taking part in 'wreath making'. Luckily, we didn't get covered in felt tip pen! After that it was great to meet some other Mary and Josephs! We all stood in a socially distanced manner- of course- but we enjoyed a chin-wag and cracked some Christmas cracker jokes!

In the afternoon, we were left to have an afternoon nap whilst Bethany hit the shops but this evening we thoroughly enjoyed watching a film called, 'Nativity'. Not quite what we were expecting! But we enjoyed it all the same!

There aren't any spare bedrooms here as the only spare bedroom appears to be full of 'junk'… Anyway, we are very comfy and cosy on the sofa. It's just hard to get some shut eye with a huge, shining star above our heads. It seems to be following us whenever we go! It is beautiful but it's hard to get to sleep with it shining in my eyes!!! A pregnant lady needs her sleep!!!

I think we might be going out on a day trip tomorrow!

Mary
Then they spent a day with a wonderful trip on the Elf Express!