Today, Holy Nativity shared some hope for the future with the local community as it gave 500 Easter eggs to local children. Revd Robb and the church community organised the eggs for every pupil at Ash Green Primary School.
"This past 12 months has been so hard for everyone, none more so than our children" says Revd Robb. "We have seen childhoods disrupted for everyone. Lockdown has taken it's toll on the whole family and it is important to ensure that children in our communities have a future to hope for. For The Church, Easter is the greatest hope we have. We remember that in the midst of the horror of Good Friday, God brought transformation.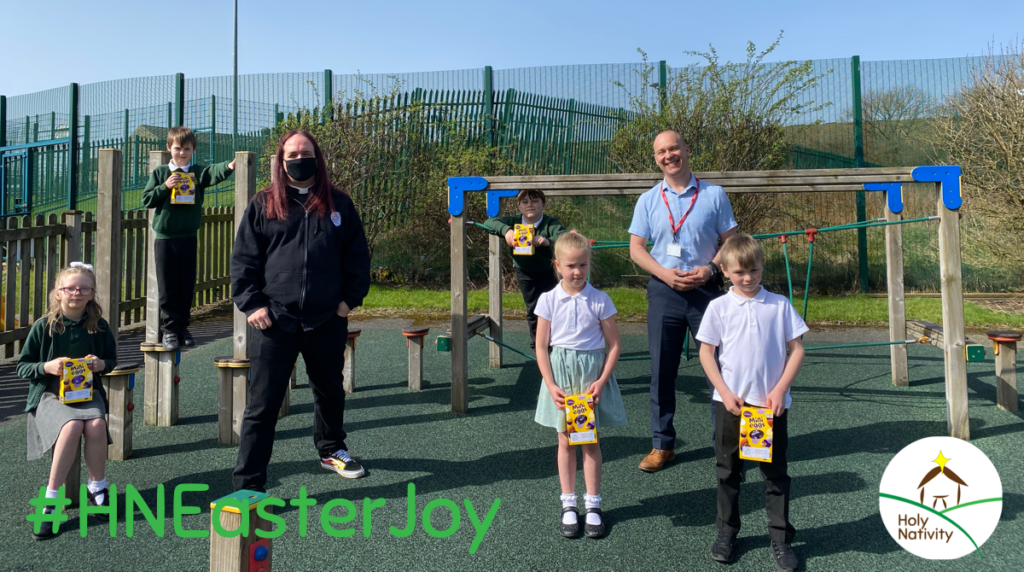 Each year we remember that Jesus burst from the tomb on the day of resurrection. That in the darkest night comes the dawn.

Revd Robb Sutherland, Vicar of Holy Nativity.
"On Sunday morning we will be singing our hearts out in the park! We hope that this small gift of an Easter Egg will bring some of that joy to our community. Let's look towards a brighter the future in the summer months."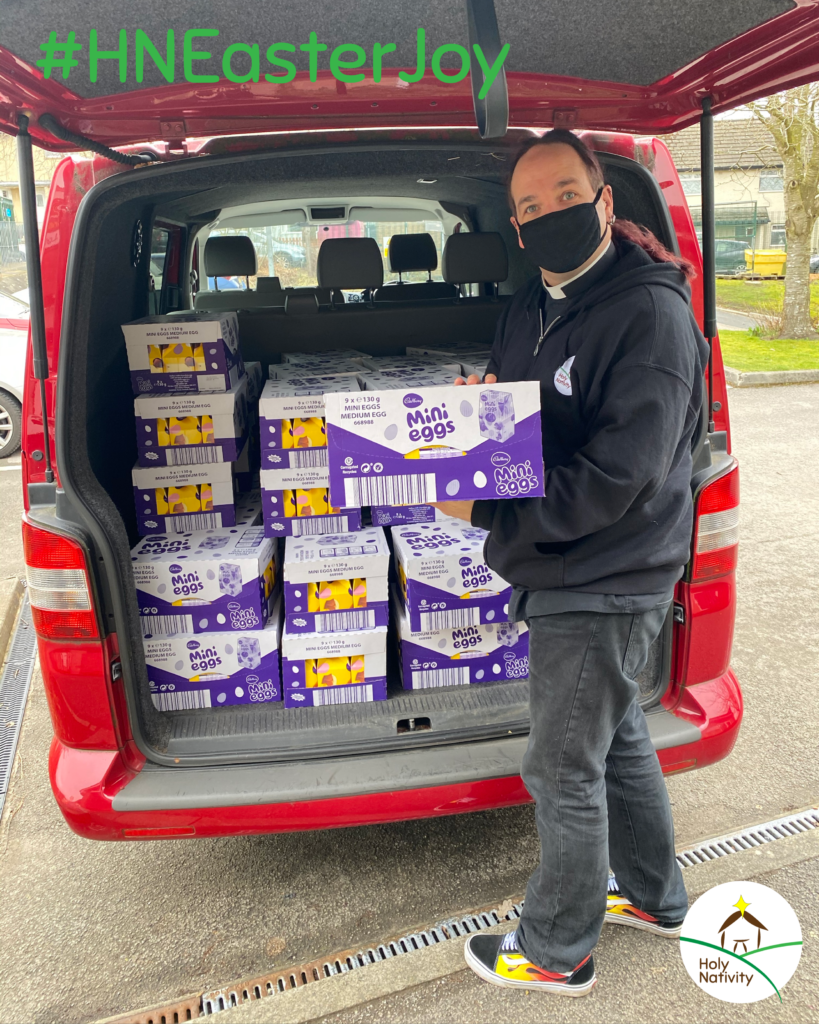 This important partnership between the church and the school continues to go from strength to strength.
To give to the work of Holy Nativity, click here.