O come, O come, Emmanuel
And ransom captive Israel
Advent is a time of waiting in hopeful anticipation for the revolutionary coming of The Christ at Christmas.  As the Rock Mass is monthly, we are coming together to begin the wait slightly before Advent Sunday.  Fr Gordon Newton will be presiding at the service as we celebrate together.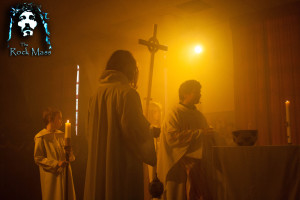 Come to Holy Nativity Church on the 16th of November at 6pm for the Rock Mass. This is a service for anyone and everyone who wants to worship LOUD. Everyone is welcome, none are turned away.