"Love the Lord your God with all your heart, and with all your soul, and with all your mind." – This is the greatest and first commandment.  And a second is like it: "You shall love your neighbour as yourself."

On these two commandments hang all the law and the prophets.'
The Rock Mass for October is exploring what it means to Love.  Not the hearts and flowers kind but the revolutionary love that comes from God.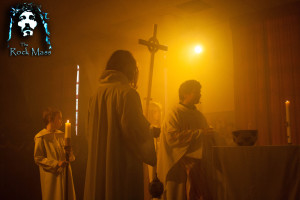 Come to Holy Nativity Church on the 19th of October at 6pm for the Rock Mass.  This is a service for anyone and everyone who wants to worship LOUD. Everyone is welcome, none are turned away.