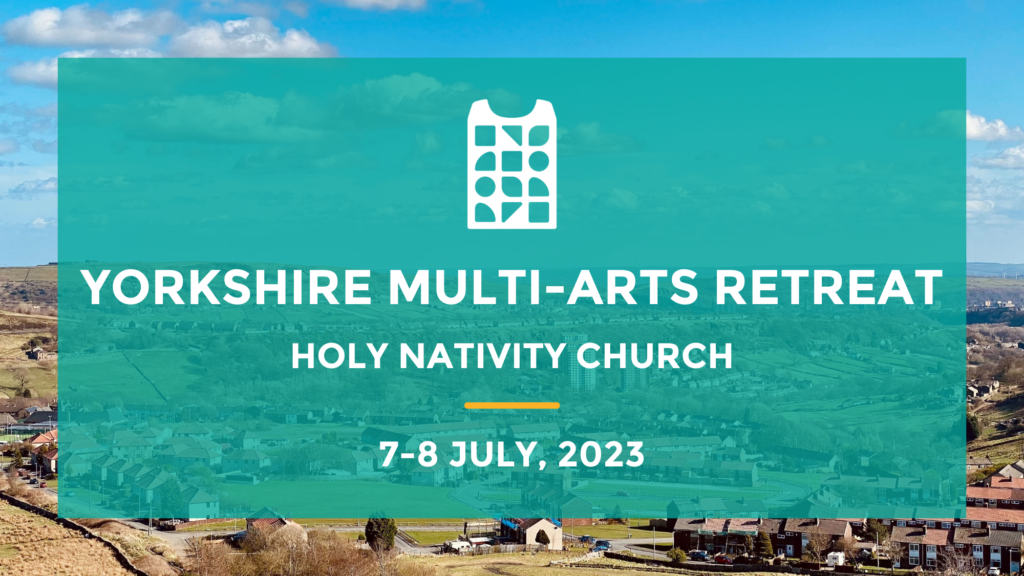 United Adoration and Holy Nativity Church invite you to an in-person Multi-Arts Retreat with Andy Clark & Elise Massa (Resound Worship) on the 8th July, 2023!
All are welcome – songwriters, visual artists, writers, poets, and more!
This retreat is designed to create a sacred space where artists, creatives, and those interested in worshipping through the arts can come together from various churches and communities for a dedicated time of creativity, collaboration, fun, and encouragement. We believe that when we gather to worship and create, the Holy Spirit does deep work in our souls, so we intentionally leave time during the retreat for the Holy Spirit to care for the heart and soul of those who attend.
8th July 2023, 8:30am – 5pm.
Bring a journal, a Bible, and whatever materials/instruments you need to create your music or art. Additional art supplies (paints, paper, pencils, etc.) will be provided as well.
Live Lounge
On Friday 7th July, there will also be a Live Lounge concert with Andy Clark & Elise Massa.  This will be an inspiring event to sharpen our creative skills and broaden our imaginations. Check out Elise's music on her website, and Andy's at Resound Worship.  Live Lounge is open to all with a fully licensed bar.  Doors open at 5pm, support from Robb and Ruth at 6pm.  For more details, click here.
This retreat is all about:
CONNECTING – Discover a vibrant arts community
CREATING – A Sacred space to create and collaborate together
COMMUNING – A Sacred space to be with God
Register now with Eventbrite and join us for this incredible time of Holy Spirit led creativity.  Tickets are £35.  We want all of our events to be open to all.  If you need a bursary to help with the cost of this event, please speak to Revd Robb.
For more details: