In the last two days we have been blown away by the number of people and organisations offering to support us as we responded to what was happening to our wonderful community school. It's been great to offer hot drinks, food and activities for the kids but lots of you have been asking how else you can help.
We already run a Community Support Drop-In at Holy Nativity each Monday between 2 and 3.30pm. At this we provide emergency food parcels for people in desperate need. We know that many more families will be worried this week without the school meals that their children would usually enjoy. We are expecting a lot more people to be visiting us this Monday and in the coming weeks.
This means that we are going to need loads more stock in our pantry to meet demand. Therefore if you would like to help, the most useful thing you could do right now is contribute to the food pantry stock.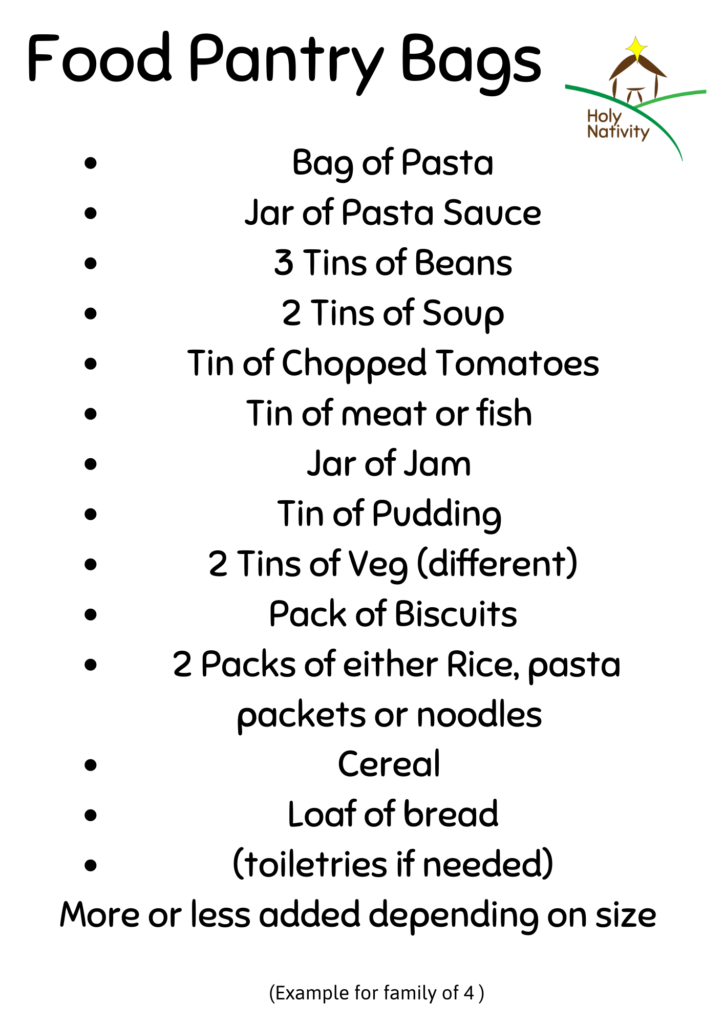 We've had so many generous donations of biscuits and treats and it has been wonderful to share these with the community and with the staff team in school as they respond to the fire. But we are now running short of the everyday basics and need to restock urgently.
With this in mind we will be opening church for food drop off between 1 and 4 on Saturday afternoon and then again between 11 and 2 on Monday.
If anyone wants to do a bulk shop for us the items we need for each bag are listed in this image.
Every little helps, whether you'd like to bring us one or two items or whole trays/packs/boxes we can reimburse the cost through the generous donations we have already received (or you can simply donate, it's up to you).
Thanks again for all the offers of support, we will be letting you know about volunteering opportunities in the coming days, but for now this is the best way to help and support our community.